Proven Techniques in Revealing Deception
LSAT's "Investigative Statement Analysis" is the most dependable and accurate way to tell if someone is lying. I am Sgt Bob Shaffer, a 30-year police veteran. I have instructed Investigative Statement Analysis around the world since 1999. I guarantee there is no better way to detect deception other than our technique. If you're not using LSAT, YOU'RE NOT GETTING THE WHOLE STORY!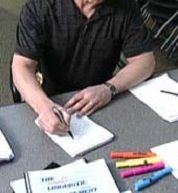 The LSAT analyst uses our validated, researched technique to search the statement much like a crime scene. They locate "language evidence" that is associated with deception. The liar uses unique wording, phrasing, content, structure and quantities of information that reveal not only if they did it but also, when, why and how they did it.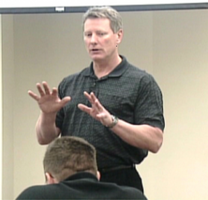 Training is not really training unless it incorporates effective adult educational techniques that maximize learning: Hearing, Seeing, Assisting, and Doing. LSAT training effectively incorporates lecture, demonstration, the clarification of questions, assisted practice, and demonstrating proficiency. But there is more to our teaching strategy.
THE LINGUISTIC STATEMENT ANALYSIS TECHNIQUE
PROVEN TECHNIQUES IN WRITTEN & VERBAL DECEPTION DETECTION
This course is highly recommended for Criminal Investigators, Arson Investigators, Private Investigators, Criminal Forensic Specialists, Reporters, Attorneys, and Human Resource Personnel.